Global Partnerships & Advocacy Committee
Mission
The COVID-19 pandemic has shown that one of the most important things we can do to support ASV membership is to build collaboration across the field globally and strengthen the lay understanding of virology and public health around infection.
GPAC plans to strengthen the global virology community through collaborations and outreach and use our combined voices to educate the public on the role of viruses in disease and health.
We want to hear from you
Provide feedback and suggestions for the committee.
Goals
Under the Global Outreach Initiative, we will
build relationship with sister societies across the globe;
ensure virtual access to the ASV conference, including registration scholarships for virtual or in person attendance from people from underrepresented regions of the world increasing the diversity and inclusion of the ASV family.
Under the Advocacy initiative, we will
partner with ASM advocacy efforts, including participation in Hill Day;
build an advocacy toolbox focused on virus emergence, vaccines, and pandemics for public education and literacy;
work with the education committee to develop curriculum guidelines for teaching virology at all levels as part of general biology and microbiology classrooms;
.continue to support and evolve "Chat with a Virologist" and "Vaccine Townhalls" as one tool to support advocacy efforts.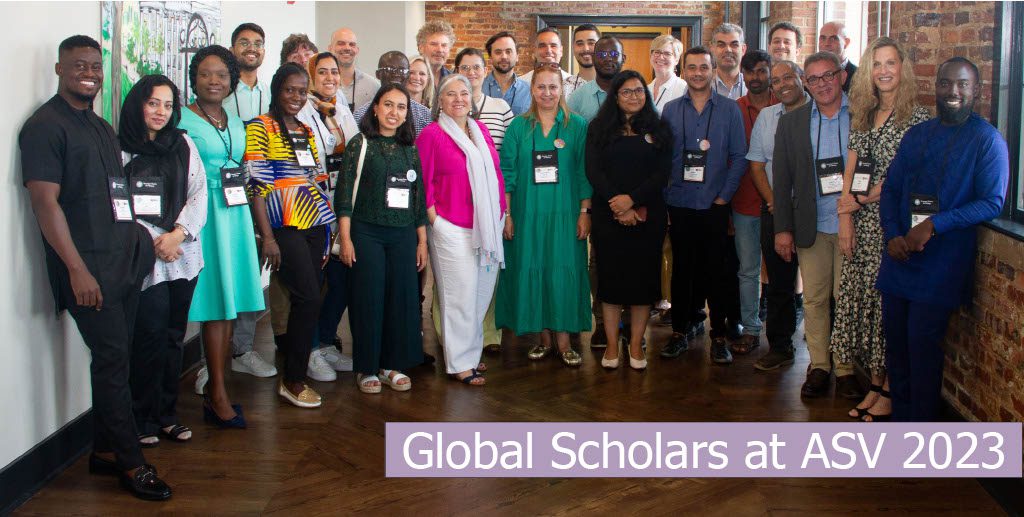 ASV Global Scholars are supported, in part, by a grant from the Bill and Melinda Gates Foundation
Global Partnerships & Advocacy Committee

Stacey Schultz-Cherry, Chair (2025)
Jim Alwine (2025)
Kari Debbnick (2025)
Ana Fernandez-Sesma (2025)
Felicia Goodrum (2025)
Ed Hutchinson (2025)
Miguel Quinones-Mateu (2025)
Allen Segal (2025)
Duncan Steele (2025)
Marco Vignuzzi (2025)
The International Union of Microbiological Societies (IUMS)
(Presentation is in PDF Format)
Read More