ASV 2022 Election Candidate Guide
 Candidates for President-Elect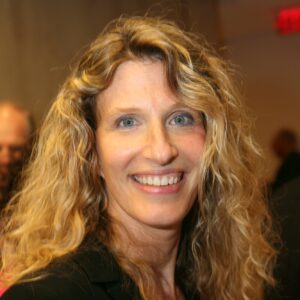 Professor of Microbiology & Immunology, of Pediatrics, and of Physiology & Cellular Biophysics Director, Center for Host-Pathogen Interaction, Columbia University Vagelos College of Physicians & Surgeons
Degree: Columbia University, 1982
Description of my research
The focus of my team's work is the mechanism of enveloped RNA viral entry into host cells, in the initial stages of infection, and strategies for interfering with entry and infection. We investigate common pediatric respiratory viruses as well as emerging enveloped RNA viruses.  The lab identified several key molecular mechanisms underlying the steps of entry into cells by paramyxovirus family viruses (a family that includes common respiratory viruses such as parainfluenza virus and emerging lethal viruses, such as Nipah virus). We showed that the viral receptor binding protein actively triggers the viral fusion protein to penetrate the target cell membrane and identified roles of the viral receptor binding protein in activating viral fusion during infection. In the interplay between the viral surface proteins during infection, we have identified targets for entry inhibitors, which we hope will help prevent viral respiratory disease and which also helps us understand entry in even more detail. The lab applies interdisciplinary approaches to virology, from cryo-electron tomography and other structural methods to investigate macromolecular engines in biological function, to developing ex vivo models of human lung tissue to for studying infection, all with a focus on pathogenesis in humans. Like many of us in ASV, during the pandemic we have turned to trying to help with the problem of SARS-CoV-2, and have designed antiviral lipopeptides that inhibit SARS-CoV-2 membrane fusion and entry, and block viral transmission.
Reason for Running
As virologists, ASV is our community. It is the group we count on to care about what we need as scientists, as people, as idealistic educators and learners. This is why we have all been able to work together so effectively to join forces against the COVID-19 pandemic; our members have played significant roles in every aspect of fighting COVID. ASV members and ASV leadership have worked together for years to make the organization more and more supportive of virologists at every level, to be welcoming and inclusive, and to engage all of us in outreach about what we do. As President I hope to follow in the footsteps of my predecessors to make the annual ASV meeting a forum for building our community into one that is supportive, promotes science interchange, focuses on diversity of scientists and of pursuits. It will be a meeting that is ever more interdisciplinary, where the study of viruses is not limited by techniques or branches of science, but brings together scientists from a wide range of interests from physics to geoscience to pathology to cell biology and introduces them to one another.  It is hard to describe the level of intensity and caring that is in the room when the Council meet and talk about how to support and grow this community of virologists. After my term as Councilor for Medical Virology ends, it would be an honor to continue to work for this Society. I know I'll be able to count on the input and continued involvement of our colleagues who have served us so enthusiastically in the last years, along with an influx of vibrant new ideas and points of view. Please join me! I am running to help keep making ASV and our annual meeting even more of what we need and want, to nurture our growth, to represent every one of you and advocate for you as we build on this important work.
Past ASV Service
I am currently the Councilor for Medical Virology and I am in the process of organizing this summer's Medical Virology Satellite Symposium, "Enveloped viral pathogenesis revealed through structure." This symposium will highlight the ways that structural virology can inform our understanding of viral pathogenesis and the design of antiviral strategies. Serving on Council has been an honor and privilege. I have attended ASV continuously since 1990, have spoken at ASV many times (including a plenary talk in 2010), sponsored many trainees including students at all levels and postdoctoral fellows to participate in the meeting, and I have enjoyed the many trainee presentations and posters.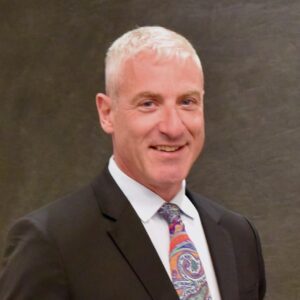 Marvin A Brennecke Distinguished Professor and Head, Molecular Microbiology, Washington University of St. Louis
Degree: University of Reading, UK 1993
Description of my research
Mechanisms of RNA virus replication and enveloped virus entry
We study the structure and function of the replication machinery of viruses of two orders: the Mononegavirales and the Bunyavirales. We use electron cryo-microscopy to determine the structures of the enzymes involved in RNA synthesis and mRNA cap acquisition coupled with in vitro biochemical assays of polymerase functions. A major focus of our work are the large polymerase proteins of vesicular stomatitis virus, as an example of a polymerase, capping and cap-methylating enzyme and Machupo virus as an example of a polymerase and cap-snacthing enzyme. We also study the mechanisms by which enveloped viruses enter cells, with a special emphasis on the identification of host molecules that facilitate entry. Using genome-wide screening approaches we identified that cellular proteins located on internal membranes function as receptor molecules for Ebola, Lassa, Lujo and Lymphocytic choriomeningitis virus, and have identified host factors coopted by human endogenous retroviral envelope proteins for infection of cells.
Reason for Running
Virology remains as pressing a discipline in 2022 as when the American Society for Virology was first founded. In addition to the ongoing pandemic caused by SARS-CoV-2, and the threats posed by other viruses - both extant and emerging - fundamental studies of viruses of all lifeforms are a cornerstone of modern biology. As a member of ASV council I will work to strengthen our diversity and ensure the continued success of a scholarly society that serves the interests of all its members in the broad discipline of virology.

Past ASV Service
State of the Art Speaker: 2008
Symposium Speaker: 2012, 2022
Workshop Convenor: 2004, 2005, 2006, 2009, 2011
Nominee/Pres-elect: 2014