ASV 2022 Election Candidate Guide
 Candidates for President-Elect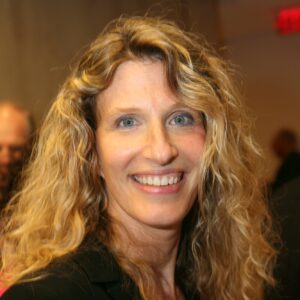 Columbia University Vagelos College of Physicians & Surgeons
Professor of Microbiology & Immunology, of Pediatrics, and of Physiology & Cellular Biophysics Director, Center for Host-Pathogen Interaction
Degree: Columbia University, 1982
Description of my research
The focus of my team's work is the mechanism of enveloped RNA viral entry into host cells in the initial stages of infection, and strategies for interfering with entry and infection. We investigate common pediatric respiratory viruses and emerging enveloped RNA viruses. The lab identified several key molecular mechanisms underlying the steps of entry into cells by paramyxovirus family viruses (a family that includes common respiratory viruses such as parainfluenza virus and emerging lethal viruses, such as Nipah virus). We showed that the viral receptor binding protein actively triggers the viral fusion protein to penetrate the target cell membrane and identified roles of the viral receptor binding protein in activating viral fusion during infection. In the interplay between the viral surface proteins during infection, we have identified targets for entry inhibitors, which we hope will help prevent viral respiratory disease and which also help us understand entry in even more detail. The lab applies interdisciplinary approaches to virology, from cryo-electron tomography and other structural methods to investigate macromolecular engines in biological function, to developing ex vivo models of human lung tissue for studying infection, all with a focus on pathogenesis in humans. Like many of us in ASV, during the pandemic we have turned to trying to help with the problem of SARS-CoV-2, and have designed antiviral lipopeptides that inhibit SARS-CoV-2 membrane fusion and entry and block viral transmission.
Reason for Running
As virologists, ASV is our community. It is the group we count on to care about what we need as scientists, as people, as idealistic educators and learners. This is why we have all been able to work together so effectively to join forces against the COVID-19 pandemic; our members have played significant roles in every aspect of fighting COVID. ASV members and ASV leadership have worked together for years to make the organization more and more supportive of virologists at every level, to be welcoming and inclusive, and to engage all of us in outreach about what we do. As President I hope to follow in the footsteps of my predecessors to make the annual ASV meeting a forum for building our community into one that is supportive, promotes science interchange, focuses on diversity of scientists and of pursuits. It will be a meeting that is ever more interdisciplinary, where the study of viruses is not limited by techniques or branches of science, but brings together scientists from a wide range of interests from physics to geoscience to pathology to cell biology and introduces them to one another. It is hard to describe the level of intensity and caring that is in the room when the Council meet and talk about how to support and grow this community of virologists. After my term as Councilor for Medical Virology ends, it would be an honor to continue to work for this Society. I know I'll be able to count on the input and continued involvement of our colleagues who have served us so enthusiastically in the last years, along with an influx of vibrant new ideas and points of view. Please join me! I am running to help keep making ASV and our annual meeting even more of what we need and want, to nurture our growth, to represent every one of you and advocate for you as we build on this important work.
Past ASV Service
I am currently the Councilor for Medical Virology and I am in the process of organizing this summer's Medical Virology Satellite Symposium, "Enveloped viral pathogenesis revealed through structure." This symposium will highlight the ways that structural virology can inform our understanding of viral pathogenesis and the design of antiviral strategies. Serving on Council has been an honor and privilege. I have attended ASV continuously since 1990, have spoken at ASV many times (including a plenary talk in 2010), sponsored many trainees including students at all levels and postdoctoral fellows to participate in the meeting, and I have enjoyed the many trainee presentations and posters.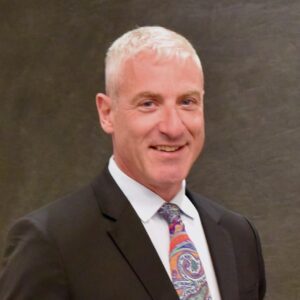 Washington University of St. Louis
Marvin A Brennecke Distinguished Professor and Head, Molecular Microbiology
Degree: University of Reading, UK 1993
Description of my research
Mechanisms of RNA virus replication and enveloped virus entry
We study the structure and function of the replication machinery of viruses of two orders: the Mononegavirales and the Bunyavirales. We use electron cryo-microscopy to determine the structures of the enzymes involved in RNA synthesis and mRNA cap acquisition coupled with in vitro biochemical assays of polymerase functions. A major focus of our work are the large polymerase proteins of vesicular stomatitis virus, as an example of a polymerase, capping and cap-methylating enzyme; and Machupo virus, as an example of a polymerase and cap-snatching enzyme. We also study the mechanisms by which enveloped viruses enter cells, with a special emphasis on the identification of host molecules that facilitate entry. Using genome-wide screening approaches, we identified that cellular proteins located on internal membranes function as receptor molecules for Ebola, Lassa, Lujo and Lymphocytic choriomeningitis viruses, and we have identified host factors co-opted by human endogenous retroviral envelope proteins for infection of cells.
Reason for Running
Virology remains as pressing a discipline in 2022 as when the American Society for Virology was first founded. In addition to the ongoing pandemic caused by SARS-CoV-2, and the threats posed by other viruses - both extant and emerging - fundamental studies of viruses of all lifeforms are a cornerstone of modern biology. As a member of ASV council I will work to strengthen our diversity and ensure the continued success of a scholarly society that serves the interests of all its members in the broad discipline of virology.
Past ASV Service
State of the Art Speaker: 2008
Symposium Speaker: 2012, 2022
Workshop Convenor: 2004, 2005, 2006, 2009, 2011
Nominee/Pres-elect: 2014
 Candidates for Medical Virology Councilor
Icahn School of Medicine at Mount Sinai
Professor in the Department of Microbiology, Ward-Coleman Chair in Microbiology
Degree: Yale University School of Medicine, M.D., 1995
Description of my research
My lab focuses on exploring how viruses co-opt basic cell biological processes to complete their life cycle and on the myriad strategies used by viruses to propagate themselves. By focusing on common threads that underlie viral entry and budding processes, our studies aim not only to enhance our understanding of cell biology on a molecular level, but also reveal targets for therapeutic interventions against a broader spectrum of viral pathogens.
Reason for Running
The American Society of Virology has been an important voice in educating the public about this pandemic, and that voice has been yours.  Whether it is through the Vaccine Town Halls or our Chat with a Virologist program, we have seen how we can all play our part in a reasoned dialog with the public.  As Councilor for Medical Virology, I hope to contribute to ASV's expanding mission to promote the discipline of virology, establish our organization as one that can effectively communicate science, and remain dedicated to improving the training of the next generation of virologists.   
Past ASV Service
ASV Communications Committee: 2019-2022
ASV Education & Development Workshop (Presenter): 2009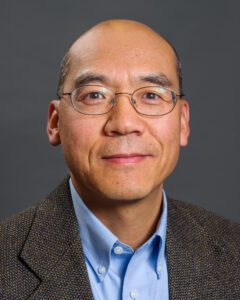 The Ohio State University
Professor, Co-director, Viruses and Emerging Pathogens Program, Infectious Diseases Institute; Associate Director, Center for Retrovirus Research
Degree: University of Washington, Seattle, WA in 2003
Description of my research
Virus-host interaction, viral entry, host restriction factors
I study virus-host interactions, especially how viruses enter host cells and how some host factors modulate the viral entry and release process. I have been particularly focusing on host factors IFITM, TIM, Viperin, and SERINC proteins that restrict the entry or release of emerging and re-emerging viruses, including HIV, HCV, Ebolavirus, Zika virus, and SARS-CoV-2.  We discovered that IFN-induced transmembrane proteins (IFITMs) inhibit viral membrane fusion by modulating membrane fluidity and by blocking viral cell-to-cell transmission. We also showed that T cell immunoglobulin and mucin domain (TIM)-family proteins block release of HIV-1 and Ebola virus. In particular, we found that HIV restriction factor Serine incorporator (SERINC) proteins cooperate with TIM-1 to potently restrict viral release, and that the lentiviral Nef proteins effectively antagonize the restriction of both TIM-1 and SERINC5. Most recently, we discovered that SERINC proteins potentiate the type I IFN production and NF-kB signaling, hence contributing to their antiviral activity against HIV-1, VSV, Ebolavirus and Zika virus. During the COVID-19 pandemic, we characterized the SARS-CoV-2 neutralizing antibody response in COVID-19 patients, health care workers, cancer patients, and mRNA vaccinees etc. We also made a discovery that SARS-CoV-2 is more efficient at spreading by cell-to-cell transmission than SARS-CoV, and that ACE2 receptor is not required for the virus cell-to-cell transmission process. Our research works continue to provide new insights into our understanding of virus-host co-evolution and viral pathogenesis.
Reason for Running
I have been committed to bringing science, medicine, and virology to a wider community. I hope that my experience will be helpful in continuing this effort to develop our voices in scientific society and beyond. 
Past ASV Service
Local Host of the 43rd Annual Meeting of ASV: 2024
Program Planning Committee and Abstract reviewer: 2019-present
Chair, Graduate Student/Postdoctoral Fellow Travel Award Committee: 2017-2019
Graduate Student/Postdoctoral Fellow Travel Award Committee: 2015-2017
Program Planning Committee: 2012-2105
Membership Committee: 2008-2012
 Candidates for Veterinary Virology Councilor
University of Maryland, College Park Campus
Assistant Professor of Virology in the Department of Animal and Avian Sciences
Degree: Veterinary Medicine from the University of Cambridge in 2005, PhD from Imperial College London in 2010
Description of my research
My lab studies the molecular biology and pathogenesis of avian viruses of economic significance to the poultry industry, with a view to improving the control of diseases in birds, and preventing the spread of infections from birds to people.
Reason for Running
I care about the ASV community. The people I have met through ASV have become friends and colleagues, and I think the work the ASV does is vital in representing its members, and in providing leadership, visibility, and education to the public, particularly during the COVID-19 pandemic and the accompanying misinformation pandemic. I am committed to help build a stronger Society, mentor trainees and those at early career stages, and advocate for those at all career stages. By running for a position on ASV Council, this is my chance to give back to the community. Moreover, as a veterinarian, I am a cheerleader for DVM and Animal Science students and professionals to consider careers in research, and also for research scientists to consider careers in the agriculture sector. While I have firm roots in ASV, I am also a member of various other veterinary, agricultural, and One Health networks, where there is a lot of virology-based research occurring, both in livestock, and at the animal-human interface.  I feel I would be able to strengthen links between these networks and the ASV through my role as Councilor for Veterinary Virology.
Past ASV Service
This will be my first service to the ASV, although I have attended the annual meeting since 2010. I have presented my work at the ASV meetings as a Postdoc and as a PI, and I recently co-convened the "Reoviruses and Bornaviruses" workshop at the 2021 meeting. 
Virginia Polytechnic Institute and State University
University Distinguished Professor, Director of Virginia Tech Center for Emerging, Zoonotic and Arthropod-borne Pathogens (CEZAP), and Interim Executive Director of Virginia Tech Fralin Life Sciences Institute
Degree: Ph.D., 1995, Iowa State University, Ames, Iowa
Description of my research
My research focuses on emerging and zoonotic viruses of veterinary and human public health significance. We study the molecular mechanisms of virus replication, pathogenesis and cross-species infection, and develop vaccines against emerging and zoonotic viruses. Our main focus currently is on the hepatitis E virus, as we try to determine the viral and host factors contributing to cross-species HEV infection, delineate the mechanisms of chronic HEV infection, HEV neuroinvasion, and HEV-associated fulminant hepatic failure during pregnancy. We also study several other emerging viruses including porcine reproductive and respiratory syndrome virus, porcine circovirus type 2, Torque teno sus virus, and coronaviruses (porcine epidemic diarrhea virus, and SARS-CoV-2).
Reason for Running
The root causes of most emerging human viral infections and pandemics are the so-called animal viruses infecting domestic and wildlife animals. I am running for the ASV Veterinary Virology Councilor to promote broader and more in-depth collaborations between the small community of veterinary virologists and the much larger community of virologists who study human and medically-important viruses.
Past ASV Service
I hosted the 2016 ASV Annual Meeting in Blacksburg, VA at Virginia Tech. I served as the moderator of the Sunday Morning Plenary Symposium for the 34th ASV Annual Meeting.
Also, I was the Maurice Hilleman Merck Research Laboratories Lecturer for the 2015 ASV annual meeting. I was an invited Veterinary Virology Satellite Symposium speaker at the 20th ASV annual meeting.
 Candidates for Virology Trainee Councilor
Icahn School of Medicine at Mount Sinai
Postdoctoral fellow in Dr. Benhur Lee's laboratory in the Microbiology Department
Degree: Ph.D. from The Pennsylvania State University's College of Medicine (Hershey, PA) in 2019.
Description of my research
My research interests include herpesviruses, paramyxoviruses, and genetically engineering viral genomes. As a postdoctoral fellow, I have developed a novel method to create recombinant human cytomegalovirus (HCMV) that does not rely on the use of BACs. Specifically, I engineered a temperature-sensitive Sendai virus (SeV) bearing Cas9 to contain gRNAs to target HCMV genes. By co-infecting cells with the ts SeV-Cas9 virus and HCMV, the Cas9/gRNA complex can readily edit HCMV genomes undergoing replication. These edited HCMV genomes are packaged into virions at a high rate—an estimated 90-95% of infectious HCMV virions recovered contained edited DNA. I have used this approach to produce recombinant HCMV directly in fibroblasts, epithelial, and endothelial cells, greatly expanding genetic engineering possibilities for HCMV. I am currently working to directly edit HCMV in cell types important for viral latency in hopes of producing a system to edit the viral genome in latently-infected cells.
Reason for Running
These past two years have been an exceedingly difficult and exciting time to be a virologist. The pandemic has drastically affected the careers of trainees—I am no exception. I am running for a position on ASV Council because I believe humanity and empathy are an integral part of training as a virologist. Yes, the science of virology is fascinating and has never been more relevant. However, the people doing the research matter too. While the field of virology has leaped forward at a tremendous pace, many trainees are suffering from burnout, anxiety, and isolation. If I am elected as a Councilor for Virology Trainees, I will advocate for prioritizing the mental health of virology students and postdocs.
Past ASV Service
I attended ASV in 2017, 2020, and 2021 and have been a member of ASV for the past 2 years.
Columbia University Vagelos College of Physicians & Surgeons
NIH postdoctoral fellow and a Sharon Golub fellow at the Center for Host-Pathogen Interaction 
Degree: Ph.D. in Biochemistry in May 2018 at the University of Missouri.
Description of my research
I am working to understand the viral membrane fusion and entry process of paramyxoviruses through structure-function studies of viral-host interactions. I work mainly with human parainfluenza virus type 3 (HPIV3), which fuses with a host cell membrane through a coordinated effort of two viral surface glycoproteins. The viral glycoprotein hemagglutinin-neuraminidase (HN) binds cellular receptors, and this binding in turn triggers the viral fusion protein (F) to its fusion-ready state. The transition of F from its pre-fusion to post-fusion state facilitates the merger between the viral and cellular membranes and permits infection. I use a cryo-electron tomography approach to uncover structures of HN and F in their pre-receptor bound states to identify key interactions that control the activation of the viral fusion complex. I am also identifying fundamental interactions between HN and F during the sequential stages of fusion and determining how this interplay of the viral fusion complex results in merger between the viral and cellular membranes.
Reason for Running
I am excited about the potential opportunity to serve on the ASV Council. ASV has a rich history in developing the next leaders in virology and as an organization, is at the forefront of initiatives for diversity. The annual ASV meeting focuses heavily on the trainees, involving them in presentations, offering generous travel awards, and providing opportunities to connect with others. I would be honored to help build on that history and bring my perspectives to the table as a postdoctoral trainee. Working with other ASV committees, I would continue facilitating interactions between the trainee community and academic and industry leaders, creating opportunities for career advancement. I would foster participation of the trainees in the many initiatives around outreach and science communication, including the vaccine town halls. I would enhance the trainee experience by developing events and opportunities during the conference. I would be ecstatic to serve on the ASV council, allowing me a chance to build on the work of the outstanding previous trainee councilors, providing space for trainees, and helping trainees develop a lasting passion for virology.
Past ASV Service
I have been a member of ASV since 2018, as soon as I started my virology work, and I have presented at both the 2019 and 2021 ASV annual meetings.